MW-RCl101 residual chlorine water quality sensor
MW-RCl101 residual chlorine water quality sensor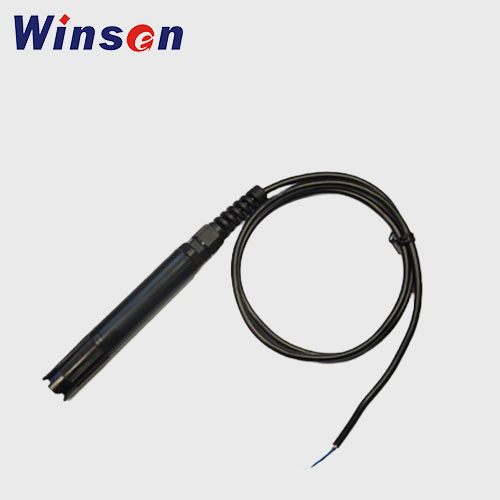 Target:
Solution
Model:
MW-RCl101
Detection range:
0~20 mg/L
Detection principle:
It is polarographic type residual chlorine water quality detection sensor
Characteristics:
High precision, low power consumption, linear output, Analog signal output
Resolution and accuracy:
Minimum graduation value 0.01 mg/L
Sensitivity 8-17.5nA/mg/L(HClO
Response time:
<90 s
---
MW-RCl101 Manual download
---
Get Price
Whatsapp
Description
MW-RCl101 sensor is polarographic type residual chlorine water quality detection sensor. The remaining chlorine molecules in the solution to be measured reach the cathode surface of the electrode through the selective film of the sensor. Under the polarization of the cathode, the remaining chlorine molecules are reduced due to gets electrons and the anode are oxidized due to lose the electrons. At the same time, a current signal is generated, and the signal size is proportional to the concentration of residual chlorine. The concentration of residual chlorine can be determined by detecting the current signal magnitude in the electrode reaction process.
Application
It is widely used in the monitoring of residual chlorine content in water works, medical wastewater treatment and swimming pools.
Features
Low power consumption, high precision, linear output, analog signal output.
Specifications
Measure range
0~20 mg/L
Temperature range
0~60℃
Minimum graduation value
0.01 mg/L
Response time (T90)

<

90 s
Temperature compensation
without
Zero point output
<0.005 uA
Calibration method
Laboratory comparison method
Accuracy
±0.01 mg/L
Sensitivity
8-17.5nA/mg/L (HClO)
Interface
2 pcs of positive and negative cables
* The description and specifications might be changed without notice. Please contact us for the latest information before placing orders.
Technical Support:
Winsen provides professional consultation and service before and after sales. We will recommend the best fitting sensor for your demand. If you have any problem, don't hesitate to email us to sales@winsensor.com
Due to high volume of daily incoming emails and time zone difference, we may not be able to reply your emails immediately. But we will reply to your inquiry in 24 business hours.
LEADING GAS SENSING SOLUTION SUPPLIER
RELATED PRODUCTS