Winsen Electronics Technology
CHINESE STOCK MARKET LISTED COMPANY SINCE 2009,THE MOST COMPLETE GAS SENSING SOLUTION SUPPLIER
Zhengzhou Winsen Electronics Technology Co., Ltd. is a professional manufacturer specialized in gas sensors and modules, initiated in 1990s by a small team successfully developed its first semiconductor sensor. After more than 30 years growing and expanding, Winsen has become a leading provider of sensing solutions
We can detect gases
with seven types and over 200 series of gas sensors, pressure sensors, flow sensors, humidity sensors, as well as sensing related instruments and equipments
OUR SENSORS APPLICATION
You can find Winsen in all sectors involved sensors application such as household, automotive, medical & health, industrial safety, civil fire prevention, smart husbandry, smart water, smart city, etc.
WE HAVE EARNED THE TRUST
Winsen takes it a mission to create value for its customers, and upholds its vision to be a global leading provider of sensing solutions through carrying on all business activities. Our reliable products and excellent service have brought Winsen many praises from domestic and international markets. Winsen will grow with all partners by providing continuously improved products and service, and contribute to human safety, happiness and global sustainable development.
---
About Winsen Electronics
Established in 2003 and originated in 1990s,Zhengzhou Winsen Electronics Technology Co., Ltd. is a high-tech enterprise with integrated business of R&D, production, sales and solutions of sensing products, covering an area of 30000 m2.
Certifications of ISO9001:2015 Quality Management Systems, IATF16949:2016 Automotive Quality Management Systems, RoHS, CE, UL, Anti-Explosion and Coal Mining Safety.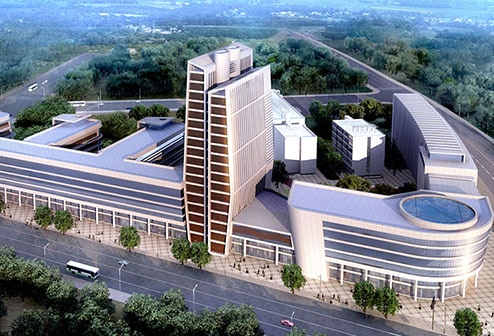 OUR DIFFERENCE
Company Details
Started under technology innovation and grow successful benefiting from science and technology development, Winsen has great invest on the R&D every year not limited to team building and infrastructure updating. Winsen has a excellent R&D team with more than 100 talents and professionals from top university professors, Doctors, senior engineers to experienced staff. Winsen built its own lab which has served output of many product series. Its developing capability still keeps increasing with introducing more advanced methods, instruments and producing equipments. Thanks to all these input, Winsen is able to develop high end products and more new sensing solutions to meet changing demands and new requirements.
WINSEN pays attention to quality control and focuses on R&D. We are committed to the R&D of new gas sensor technology. We also have established wide cooperation with advanced researching institutes in China. This would be a new chance for our future development. Our goal is "to become your first choice in the gas sensing field, to supply favorable gas sensing solutions to you".
OVER 30 YEARS EXPERIENCE
50 TALENTED ENGINEERS
15 PRODUCTION LINES
ANNUALLY SUPPLYING
70% CHINESE MARKET
2013
Feb. 7th
Winsen electrochemical carbon monoxide sensor ME2-CO was approved by UL(USA).
2013
Aug. 8th
Winsen was approved by Agilent, a leader in life sciences, diagnostics and applied chemical markets, as qualified supplier.
2010
April
Flat surfaced air pollution detection sensor wins Second Prize of Zhengzhou Scientific and Technology Progress Awards 2010.
2009
Apr. 15th
Hanwei successfully listed on the GEM, with stock code 300007.
2009
Dec. 29th
Electrochemical ammonia sensor approved product technology stereotypes which organized by Department of Science and Technology of Henan province.
2008
June 2nd
MH-4R NDIR gas sensor approved product technology stereotypes organized by Department of Science and Technology of Henan province.