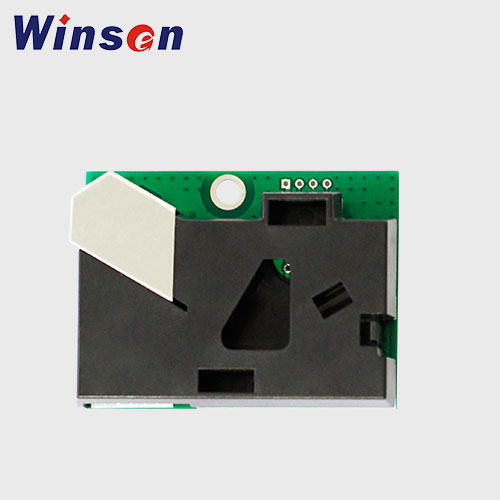 Target:
PM2.5
Model:
ZPH02
Detection range:
VOC is 5 level Output
Detection principle:
IR
Characteristics:
Dust sensor and VOC sensor integrated, the sensor has been aged, debuged, calibrated before delivery and has good consistency and high sensitivity
Size:
59.5×44.5×17
Working conditions:
Working voltage 5±0.2V
Output UART, PWM
Output voltage 5±0.2V
Get Price
Whatsapp
Description
This sensor integrates infrared PM2.5 detection technology, using particle counting principle to detect PM2.5 in the environment. It can detect the particles (diameter ≥1μm).
Before delivery, the sensor has been aged, debugged, calibrated and has good consistency and high sensitivity.
Application
Air purifier
Air refresher
Portable instrumentation
HVAC system
Air conditioner
Smoke alarm system
Features
Good stability for long time
Interface output is multiple
Easy to install and use
High sensitivity
Good consistency
Specifications
Model
ZPH02
Working voltage range
5±0.2 V DC
Output
UART(9600, 1Hz±1%)
PWM(period: 1Hz±1%)
Detection Ability
VOC
Formaldehyde(CH2O), benzene(C6H6), carbon monoxide(CO),hydrogen(H2), ammonia(NH3),alcohol(C2H5OH), cigarette smoke, essence &etc.
Detection ability forparticle
1μm
Warm-up time
≤5min
Working Current
≤150mA
Humidity range
Storage
≤90%RH
Working
≤90%RH
Temperature range
Storage
-20℃~50℃
Working
0℃~50℃
Size
59.5×44.5×17mm(LxWxH)
Physical interface
EH2.54-5P terminal socket
* The description and specifications might be changed without notice. Please contact us for the latest information before placing orders.
Technical Support:
Winsen provides professional consultation and service before and after sales. We will recommend the best fitting sensor for your demand. If you have any problem, don't hesitate to email us to sales@winsensor.com
Due to high volume of daily incoming emails and time zone difference, we may not be able to reply your emails immediately. But we will reply to your inquiry in 24 business hours.
LEADING GAS SENSING SOLUTION SUPPLIER
RELATED PRODUCTS