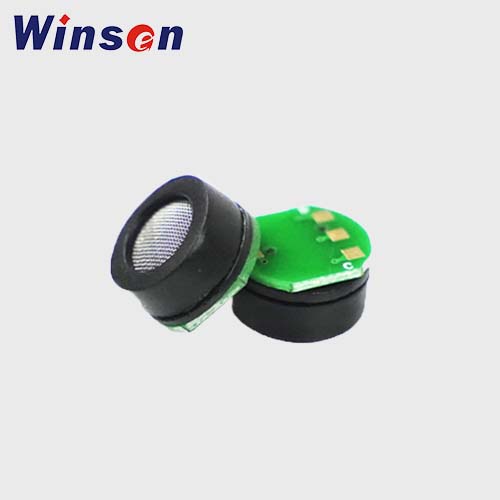 | | |
| --- | --- |
| Target: | hydrogen H2 gas |
| Model: | CMV-2021D |
| Detection range: | 0~100 %LEL |
| Detection principle: | Catalytic combustion effect |
| Characteristics: | The bridge output is linear,Quick response |
| Response time: | ≤2s |
---
CMV-2021D Manual download
---
Get Price
Whatsapp
Description
CMV-2021D catalytic hydrogen sensor adopts MEMS process, works according to the principle of catalytic combustion effect, and is paired by a detection element and a compensation element to form an arm of the bridge, when the resistance of the detection element increases, the output voltage of the bridge changes, the voltage variable increases proportionally with the increase of hydrogen concentration, and the compensation element plays a reference and temperature and humidity compensation role.
Application
Hydrogen-powered vehicle
Hydrogen energy preparation
Energy storage battery / power station
Hydrogen energy transport and use
Hydrogen detection in other scenarios
Features
The bridge output is linear
Quick response
Good repeatability and selectivity
Good stability and reliability
Low power consumption
Excellent anti-interference ability
Specifications
Model
CMV-2021D
Sensor Type
MEMS Catalytic
Standard Encapsulation
Plastic Encapsulation
Working voltage(V)
3.0±0.1
Working current(mA)
14±1.0
Sensitivity (mV)
1% H2
30~60
Linearity
≤5%
Measuring range(%LEL)
0~100
Startup time in air
≤0.5s
Response Time (90%)
≤2s
Recovery Time (90%)
≤1s
Working Environment
-40~+85℃,less than 95%RH
Storage Environment
-40~+85℃,less than95%RH
* The description and specifications might be changed without notice. Please contact us for the latest information before placing orders.
Technical Support:
Winsen provides professional consultation and service before and after sales. We will recommend the best fitting sensor for your demand. If you have any problem, don't hesitate to email us to sales@winsensor.com
Due to high volume of daily incoming emails and time zone difference, we may not be able to reply your emails immediately. But we will reply to your inquiry in 24 business hours.
LEADING GAS SENSING SOLUTION SUPPLIER
RELATED PRODUCTS