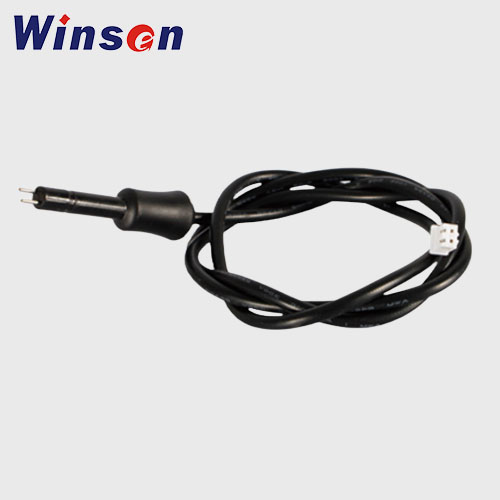 Description
MW-TDS101 is an online water quality detection sensor that can be used to detect the content of total dissolved solids (TDS) in water to judge the cleanliness or pollution of water.。
The unit of measurement for TDS is mg/L, which indicates how many mg of dissolved solids are dissolved in 1L of water. The higher the TDS value, the more dissolved solids the water contains.
Application
It is widely used in laboratory scientific research, water purifier, lake water detection and other TDS detection.
Features
High precision, fast response, good stability, small size and easy installation.
Specifications
| | |
| --- | --- |
| Item | Parameter |
| insulation resistance | ≥50MΩ(not exposed to water) |
| measurement range | 0-2000ppm |
| measurement accuracy | ±5% F.S. |
| Operating temperature | ≤70℃ |
| Operatingvoltage | ≤5.0V |
| Product Specifications | quickconnect-2 minutes |
| Cable length | 58cm |
* The description and specifications might be changed without notice. Please contact us for the latest information before placing orders.
Technical Support:
Winsen provides professional consultation and service before and after sales. We will recommend the best fitting sensor for your demand. If you have any problem, don't hesitate to email us to sales@winsensor.com
Due to high volume of daily incoming emails and time zone difference, we may not be able to reply your emails immediately. But we will reply to your inquiry in 24 business hours.
LEADING GAS SENSING SOLUTION SUPPLIER
RELATED PRODUCTS