WHT30 MEMS type Temperature and Humidity Sensor
WHT30 MEMS type Temperature and Humidity Sensor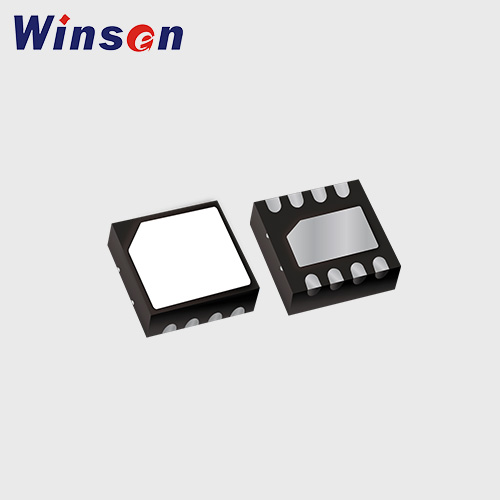 | | |
| --- | --- |
| Target: | Environment relative humidity,temperature |
| Model: | WHT30 |
| Detection principle: | MEMS capacitive humidity sensor |
| Characteristics: | High accuracy ±3.0% RH and ±0.5℃,Wide power supply voltage range, from 2.0V to 5.5V |
---
WHT30 Manual download
---
Get Price
Whatsapp
Description
The WHT30 humidity sensor is filled in a double-row flat lead-free SMD package, temperature and humidity signals can be read out on different pins, bottom side 2.5×2.5 mm, height 1.0 mm. The sensor outputs a standard digital signal,Standard I2C format.
WHT30 humidity sensor, contains a newly designed ASIC dedicated chip built-inTransistor Vbe temperature characteristics, actual high temperature temperature detection;Humidity-capacitating chip, in which the humidity-sensitive material introduces electric constant after absorbing moisture to detect the humidity in the real environment Measurement. A dual-chip solution combined with the latest integrated circuit signal processing technology case. It has the advantages of small size, low performance, high reliability, and good compatibility.
Application
Home appliance fields: home appliance, humidity control, HVAC, dehumidifiers, smart thermostats, and room monitors etc ;
Industrial fields: automobiles, testing equipment, and automatic control devices;
Other fields: data loggers, weather stations, medical and other related temperature and humidity detection devices.
Features
High accuracy ±3.0% RH and ±0.5℃
Wide power supply voltage range, from 2.0V to 5.5V
SMD package suitable for reflow soldering
Quick response and strong anti-interference ability
Excellent long-term stability under high humidity condition
Specifications
Parameter
Condition
Min
Typical
Max
Unit
Resolution
Typical
0.01
%RH
Accuracy error1
Typical
±3.0
%RH
Max
See figure1
%RH
Repeatability
±0.1
%RH
Hysteresis
±1.0
%RH
Non-linear
<0.1
%RH
Response time2
t63%
<8
s
Scope of work
extended3
0
100
%RH
Prolonged Drift4
Normal
<0.5
%RH/yr
* The description and specifications might be changed without notice. Please contact us for the latest information before placing orders.
Technical Support:
Winsen provides professional consultation and service before and after sales. We will recommend the best fitting sensor for your demand. If you have any problem, don't hesitate to email us to sales@winsensor.com
Due to high volume of daily incoming emails and time zone difference, we may not be able to reply your emails immediately. But we will reply to your inquiry in 24 business hours.
LEADING GAS SENSING SOLUTION SUPPLIER
RELATED PRODUCTS