Electrochemical Carbon Monoxide Gas Sensor Module ZE730-CO
Electrochemical Carbon Monoxide Gas Sensor Module ZE730-CO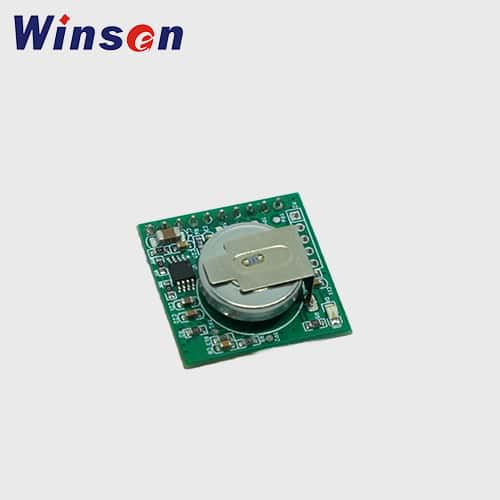 | | |
| --- | --- |
| Target: | Carbon Monoxide Gas |
| Model: | ZE730-CO |
| Detection range: | 0~1000ppm |
| Detection principle: | Electrochemical |
| Characteristics: | High temperature resistance, fast response, low power consumption, high precision, long life |
| Response time: | <40s |
---
ZE730-CO Manual download
---
Get Price
Whatsapp
Description
ZE730-CO is a general-purpose, miniaturized gas detection module. The module is equipped with a fuel cell type electrochemical button sensor, which not only has low power consumption, but also can effectively avoid the risk of leakage of traditional electrochemical sensors. In terms of circuit, the instrument amplifier, high-precision AD converter, etc., the detected gas concentration is converted into a digital signal, and the data transmission can be carried out through serial port, PWM and other signals, not only the signal is stable, but also a multiple choice.
Application
Vehicle lithium battery failure detection, smart home CO gas detection, portable carbon monoxide detector, etc.
Features
High temperature resistance, fast response, low power consumption, high precision, long life.
Specifications
| | |
| --- | --- |
| Model | ZE730-CO |
| Detecting gas | Carbon Monoxide |
| Interfering gas | Hydrogen, ethylene etc |
| Output | UART/PWM |
| Working Voltage | 5V±0.5V DC |
| Pre-heating Time | 3min |
| Response Time | <40s |
| Recovery Time | 1min |
| Detecting Range | 0~1000ppm |
| Resolution | 1ppm |
| Working Temperature | -20℃~80℃ |
| Working Humidity | 15%RH-90%RH(No condensation) |
| Stock Temperature | -10~55℃ |
| Stock Humidity | 30%~60%RH |
| Life Span | 10 years (In air) |
* The description and specifications might be changed without notice. Please contact us for the latest information before placing orders.
Technical Support:
Winsen provides professional consultation and service before and after sales. We will recommend the best fitting sensor for your demand. If you have any problem, don't hesitate to email us to sales@winsensor.com
Due to high volume of daily incoming emails and time zone difference, we may not be able to reply your emails immediately. But we will reply to your inquiry in 24 business hours.
LEADING GAS SENSING SOLUTION SUPPLIER
RELATED PRODUCTS