Winsen's AQS Air Quality Module Accredited Two Awards of Automotive Electronics Science & Technology
Winsen's AQS Air Quality Module Accredited Two Awards of Automotive Electronics Science & Technology
On August 13, 2022, the 2022 China (Shenzhen) International Automotive Electronics Industry Annual Conference and 2021 Automotive Electronics Science and Technology Award Ceremony with the theme of "core" opportunities, "green" travel, and building a new ecosystem of intelligent networked vehicles were held in Shenzhen.
On this annual conference, Winsen's vehicle-mounted AQS air quality module won the Award of Excellent Innovative Product Prize and the Most Investment Value Product Prize of 2021 Automotive Electronics Science and Technology.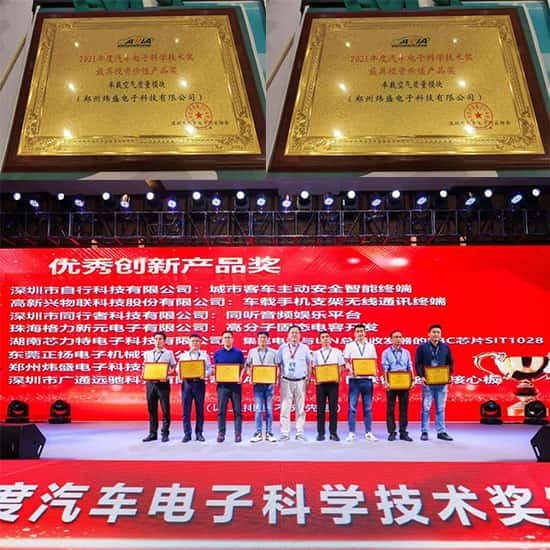 Founded by Shenzhen Automotive Electronics Industry Association, the Automotive Electronics Science and Technology Award is one of the influential awards in the field of automotive electronics in China, aiming to reward organizations and individual products and projects that have made great contributions in the field of automotive electronics, such as scientific research, technological innovation and development, promotion and application of scientific and technological achievement, etc.
The product award is mainly awarded to the high-tech achievements that apply independent intellectual property rights, solve the pain points in the industry, reach the advanced level of the industry and even at home and abroad, achieve significant economic and social benefits, and lead the trend of differentiated products.
The award-winning in-vehicle air quality module of Winsen can detect the air pollution level of the external of the car in real time, such as exhaust gases emitted by gasoline or diesel vehicles, control the intake valves of the car air conditioner, and switch the internal and external circulation of the air conditioner to maintain the air quality in the cabin.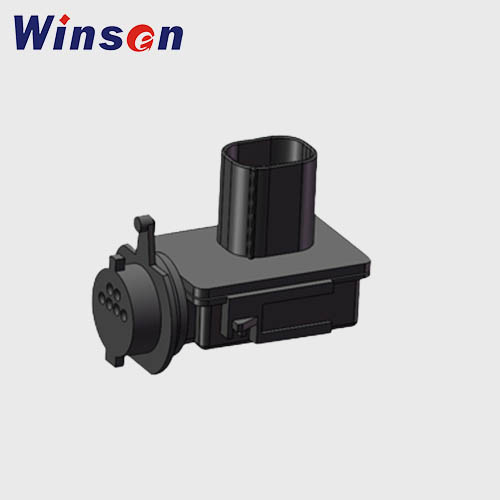 The AQS module is developed for automotive air conditioners and HVAC system. It's a digital and low-power consumption module which is essential to the vehicle because air conditioner usually takes around 20% of the engine power. This AQS module has miniaturized size attributable to the use of MOX gas sensor, MEMS manufacturing process, and high-performance microprocessor.
The built-in intelligent algorithms automatically adjust the sensitivity and baseline of the sensor according to the environment and operating conditions. The module has high sensitivity and precise measurement on the gas of CO/HC, NOx, NH3. The small size, PWM or LIN digital signal output mode are excellent to integrate on vehicles.
For automotive electronics, Winsen has developed more sensing solutions for in-cabin air quality monitoring, drowsy driving alarm solution, life presence (children and pet left in the car) detection, driver alcohol breath test, battery safety monitoring for new energy vehicles (EVs), hydrogen energy security monitoring, etc. Winsen continues to use advanced sensor technology to provide professional sensor solutions for the transformation of the intelligent automobile industry, create value for customers, and win the future with customers!
LEADING GAS SENSING SOLUTION SUPPLIER
RELATED PRODUCTS