Odor Gas Sensors Application
All smelling gases that stimulate the olfactory organs to cause people's unpleasant feelings and damage the living environment are collectively referred to as odor gases. Odor gas has impact on people's health and damage on sensory, and will cause anorexia, insomnia, memory loss, irritability and other functional diseases.
The odor gases are mainly composed of ammonia, sulfide and methanol, trimethylamine, hydrogen sulfide, methyl mercaptan, methyl sulfide, dimethyl disulfide, carbon disulfide, styrene, odor OU...
Odor gas sensors are mainly used in the smell producing sites of agriculture, animals farming, industrial processes, urban public infrastructure, etc.
Agriculture&Animals Husbandry
The odor gases produced by livestock farms, poultry farms, slaughterhouses, fish processing factories, etc. Such as excrement or waste smell, fish smell, rotten fruit smell, wild vegetable smell, etc. are all produced in the production and processing of agriculture and animal husbandry.
Industrial Process
The main sectors that produce odor gases in industrial production are factories of petroleum refining, petrochemicals, fertilizer, pesticide, paint, rubber, tanneries, etc.
Urban Public Facilities
A variety of odor sources such as garbage dumps, sewage treatment, hospitals, public toilets and other public facilities, such medicine, disinfectant, excrement, bathroom, etc.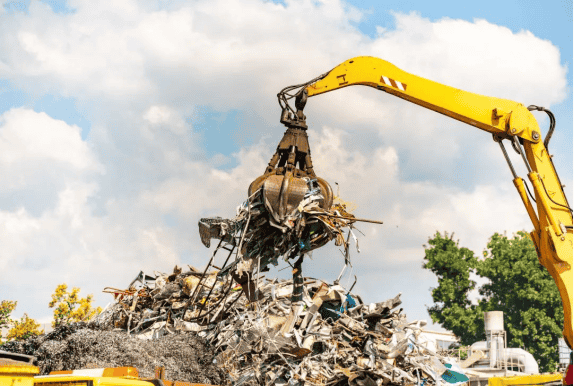 Odor Sensor Market
The global odor sensor market was valued at $1,462.1 million in 2021, and is projected to reach $19,437.2 million by 2031, registering a CAGR of 29.37% from 2022 to 2031. The odor sensor Industry is expected to witness notable growth during the forecast period, owing to a rise in awareness of air pollution and its negative healthcare effects, rising demand for smart home and building automation, and growing demand for food safety and quality control. Moreover, emerging applications in healthcare and medical diagnosis are expected to provide lucrative opportunities for the growth of the odor sensors market during the forecast period. On the contrary, the high cost of odor sensors and technological limitations of odor sensors in emerging economies are some of the restraints for odor sensors market growth during the forecast period. -From Allied Market Research
Types of Odor Sensors
According to the detection purpose, sensor of single gas detection or integrated sensor modules to detect multiple gases can be used. Based on working principles, there are metal oxide semiconductor principle, electrochemical principle, optical absorption like NDIR infrared gas sensor, and high-end PID sensors.
The Semiconductor gas sensor has low cost and long life usually 10 years, but it has sensitivity to multiple gases and worse selectivity to certain single gas. Therefore it's generally used for single point alarm purpose in civil applications.
The electrochemical gas sensor has high selectivity to single gas, high accuracy data and wide linearity for digital output, stable performance, but shorter life 2-5 years. It's used widely in civil and industrial fields.
PID gas sensor has high accuracy and are able to detect VOCs and hazardous gases at extremely low concentration, and it has great capability of anti-interference. It has essential use in oil petroleum, petrochemical and environmental monitoring occasions.
Selection of Odor Sensors
When selecting a sensor, the type, concentration, measurement range of target odor gas (NH3,H2S, SO2, CL2, HCL,PH3,CH3SH...) is firstly to be verified, and then choose the fitting type according to different principles and models. Winsen has a wide range of sensors for odor gases for varying applications. Customization is available with us for new product development and mass volume.
LEADING GAS SENSING SOLUTION SUPPLIER
RELATED PRODUCTS