ISK-SODEX is an event that should be added to the agenda of all sector professionals to follow the latest trends and developments in the air conditioning industry.
ISK-SODEX offers the opportunity to exchange information with its leading exhibitors and visitors from all over the world, as well as its supporting programs and collaborations with the industry's leading associations, providing all the aspects of HVAC&R sector: International HVAC&R, Insulation, Pump, Valve, Fitting, Water Treatment, Fire Prevention, Pool and Solar Energy Systems Exhibition.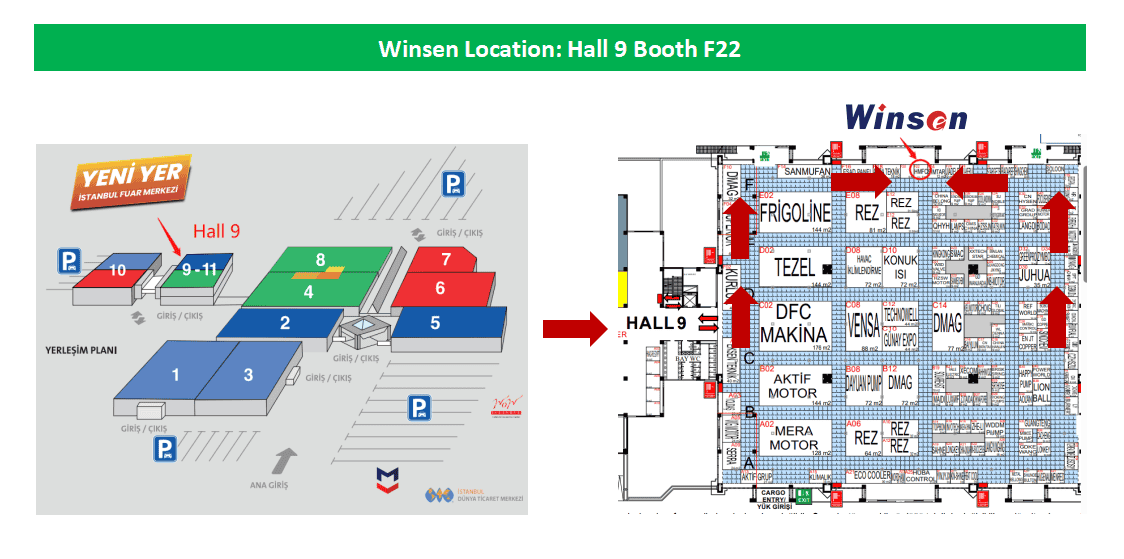 Established in 2003, Winsen is a high-tech enterprise integrated with R&D, production and sales of sensing products and solutions, covering an area of 30000 m².
Listed on the GEM in 2009, Winsen has a comprehensive strength ranks in the top of the sensing industry in China. After more than 20 years of development, it has become a well-known enterprise in the global and a leader in the domestic gas sensor sector.
Winsen's products cover total 7 types and 200+ series capable to detect 300+ indicators, including gas sensors based on four principles of semiconductor, catalytic, electrochemical and infrared absorption, and sensors of infrared detection, MEMS, pressure, humidity, flow and water quality,etc. The products are widely used in industrial safety, civil fire prevention, environmental protection, household appliances, automotive electronics, medical health, and smart city, etc.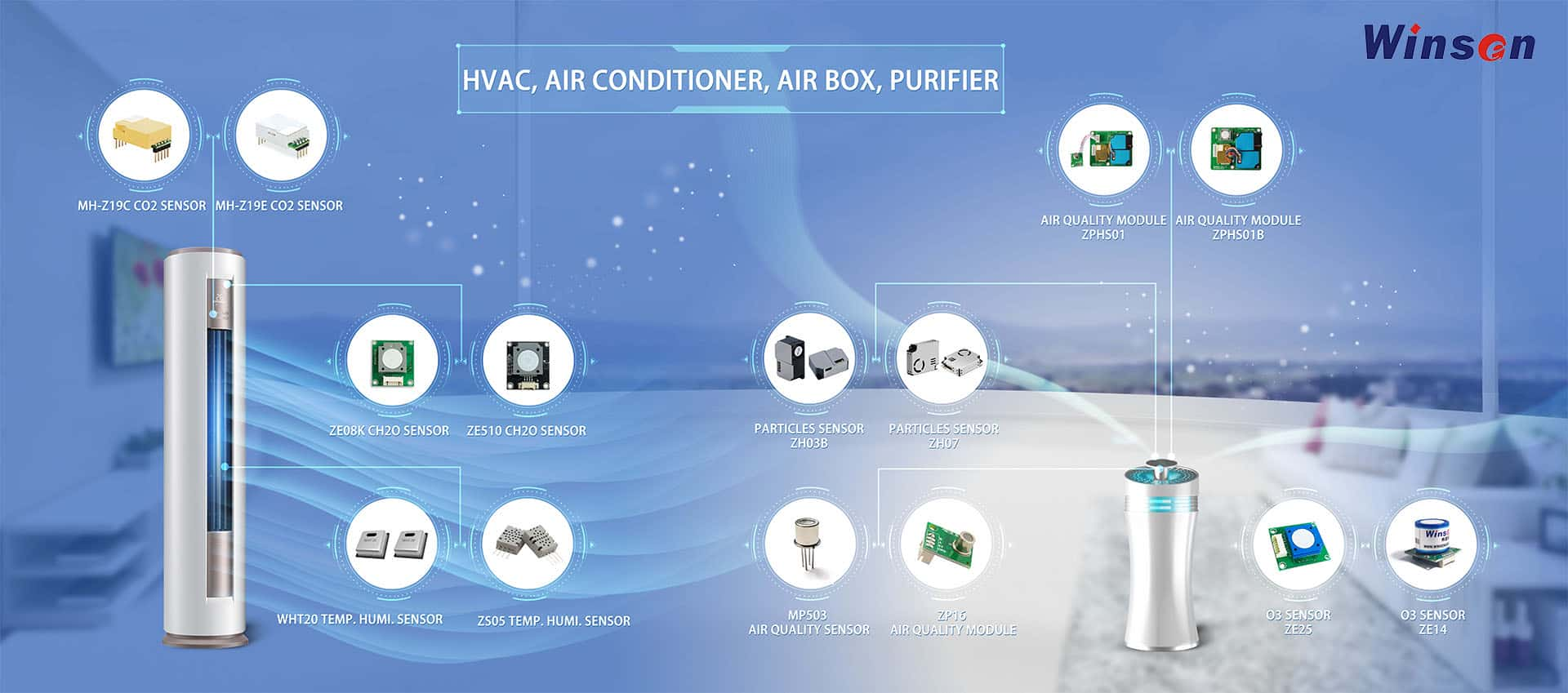 For HVAC, air conditioner, heating pump, ventilation and indoor air quality IAQ fields, Winsen provides sensor and modules for CO2 carbon dioxide, temperature and relative humidity, HCHO formaldehyde, VOC, Particulate matters/particles/fine dust, O3 zone, air quality monitoring, refrigerant leakage detection, etc.
Air conditioner: PM2.5, CO2, HCHO, VOC, human motion detection, refrigerant detection, temperature humidity, air pressure
HVAC system: PM2.5, CO2, HCHO, VOC, human motion detection, temperature humidity
Air purifier & air quality box: PM2.5, CO2, HCHO, VOC, human motion detection, temperature humidity
Winsen Hot products
CO2 sensors
HCHO sensors
Particulate Matter PM2.5/10 sensors
Refrigerant leakage detection
Ambient temperature humidity
Air quality module
Odor gas sensor
Human motion module
Now contact our team for early appointment! sales@winsensor.com
LEADING GAS SENSING SOLUTION SUPPLIER
More Exhibitions