How Alcohol Detection and Engine Locking System Work To Prevent Drunk Driving?
How Alcohol Detection and Engine Locking System Work To Prevent Drunk Driving?
How Alcohol Detection and Engine Locking System Work To Prevent Drunk Driving?
Drinking or drunk driving is extremely dangerous to traffic safety. According to relevant data, the probability of an accident while driving in a slightly drunk state is 16 times that of a sober state. As early as 2018, the European Transport Safety Committee (ETSC) decided to introduce a new measure - the installation of an alcohol lock system in cars.
Actually, alcohol lock to prevent drunk driving is not a new idea. It's a device to test alcohol concentration from driver breath, installed before driver seat and connected to the engine ignition. If the test result reach regulated level, the lock will be activated and the engine can't be started. The locking device can constantly monitor the driver breath to prevent cheating start. If the driver drink alcohol during driving, the lock system is able to stops the engine so that the car would not accelerate any further and driver can steer it to roadside in safe distance and sending emergency siren alarming danger to other motors to prevent crash at the same time.
The Alcohol detection with engine ignition locking system can help prevent accidents due to drunk driving and improve automatic safety system for cars and other vehicles. Although there are rigid regulation and frequent police tests on drunk driving in many countries, there are still many accidents caused by drinking alcohol and lead to casualties and property loss. The locking system can be very helpful for police.
The European Union Safety Regulation (EU) 2019/2144 requires M-category (four-wheel and above passenger vehicles) and N-category (four-wheel and above cargo vehicles) motor vehicles to be equipped with an "alcohol lock" interface. The model has been implemented on July 6, 2022, and it will be enforced on July 7, 2024 for in-use models. Models that cannot meet the requirements will not be able to enter the European market. Some automakers have begun to install "alcohol lock" interfaces in new models. At present, 17 of the 27 member states of the European Union have adopted or are about to use alcohol lock devices. It has been widely used in the United States, France, Australia and other countries.
So here the alcohol sensor is used to monitor driver breath and constantly sends signals to the microcontroller. The microcontroller on encountering high alcohol signal from the alcohol sensor displays alcohol detection on LCD screen and also stops the motor engine.
Several sensor technologies commonly used in alcohol detection mainly include semiconductor sensor, electrochemical sensor, colorimetric technology, infrared detection technology, gas chromatography analysis technology, etc. Among them, the most commonly used are electrochemical sensor technology and semiconductor sensor technology.
Electrochemical Alcohol Sensors
The breath alcohol sensor based on electrochemistry technology uses an fuel cell sensor as a sensing element. Alcohol and oxygen undergo a corresponding oxidation-reduction reaction on the working electrode and the counter electrode of the sensor and release charges to form a current. The magnitude of the generated current is proportional to the alcohol concentration and follows Faraday's law. The level of alcohol concentration can be determined by testing the magnitude of the current .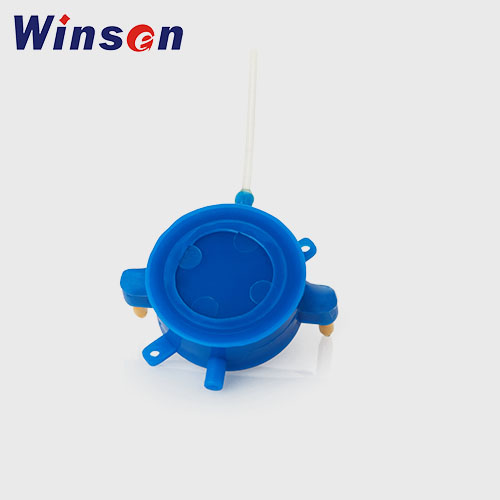 ME2-C2H5OH-Ф16 Alcohol Sensor
Alcohol(C2H5OH)

0-1mg/L, Max 2mg/L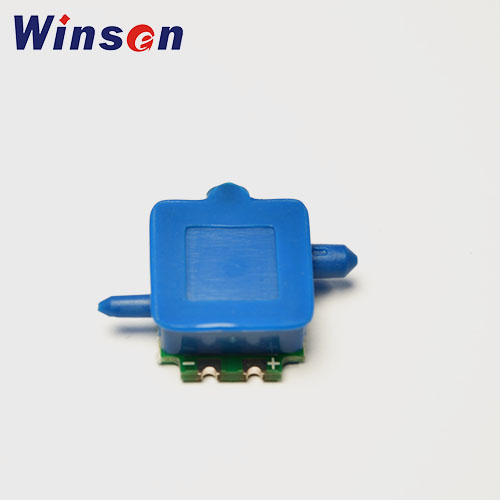 ME2-C2H5OH-13×13 Alcohol Sensor
Alcohol(C2H5OH)

0-1mg/L, Max 2mg/L
Features:
High sensitivity
Wide linear range
Good anti-interference ability
Excellent repeatability and stability
Semiconductor Alcohol Sensors
The breath alcohol sensor based on semiconductor technology uses a semiconductor sensing element. The gas sensitive material used by the sensor is a semiconductor material with low conductivity in clean air. When the sensor detects the presence of alcohol gas in the environment, the conductivity increases with the increase of the concentration of alcohol gas in the air. It is easy to use The circuit can convert the change of conductivity into a corresponding output signal.
Features:
High sensitivity
Long lifespan
Quick response and resume
Good cost
Small size
MEMS Alcohol Sensor
With the changing use requirements, alcohol detection sensors are also used in various consumer electronic products, which puts forward higher requirements for miniaturization and integration of sensors. The alcohol sensor made by MEMS technology has the more characteristics than traditional semi-conductor sensor.
Features:
Mini size
Super Low power consumption
High sensitivity
Fast response and recovery
Simple drive circuit
good stability and long life
Wide Applications of Alcohol Sensors
Used as a alcohol gas level over-limit alarm
Portable alcohol detector, Breathalyzer
Environmental alcohol ethanol vapor monitoring
Vehicle driver or risk worker alcohol detector.
LEADING GAS SENSING SOLUTION SUPPLIER
RELATED PRODUCTS